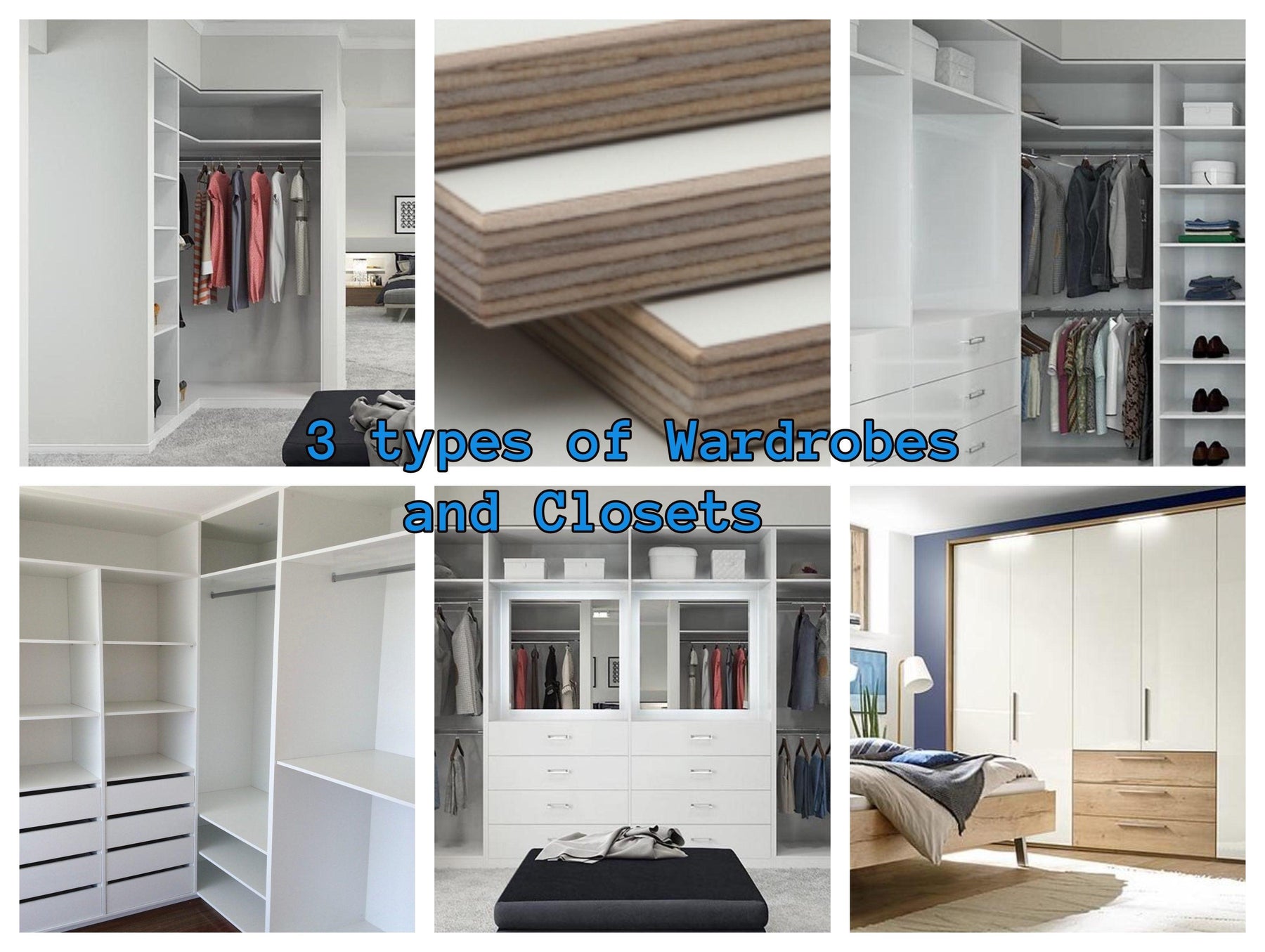 3 Types of Wardrobes and Closets
Does your closet look like a huge mess ? Then it's time for a closet remodel.
Nowhere in the home right storage is more important than in the bedroom. To help with daily image and style selection, wardrobes must be organised well and handy.
The right closet system ensures clothes are kept tidy and protected. Ply Online shows three main types of closets and wardrobes for your consideration.
Open Style Wardrobe Closet allows easy access to all that is inside, has more space and look more sophisticated and elegant. Typically, they are in the L or U shape. Trendy closets are simple and made of natural materials. White melamine birch plywood is an absolute leader. Glass door can allow natural light to come through and lots of mirrors can visually increase its size.
The modern walk-in closet wardrobe not only satisfies the functionality, but also meets the aesthetic requirements of the people now. Simple but not simple design is the highest state of the modern walk-in closet wardrobe. Space savings hint; Use the corner of the bedroom, the two sides of the corridor, the abandoned utility room to transform into your dream walk-in.
Build-in (Sliding/hinged wardrobes). Built-in wardrobes are made to match the interior design and colors of the bedroom or living room. It is common to add a mirror closet door for more light and space illusion.
To create a unique and personalised design, all the styles, size and shapes, colors and materials can be customized among the budget.
All styles and types of wardrobes and closets finished with White Birch Melamine Plywood give some positive vibes every morning thanks to the freshness and extra light and airy feeling.