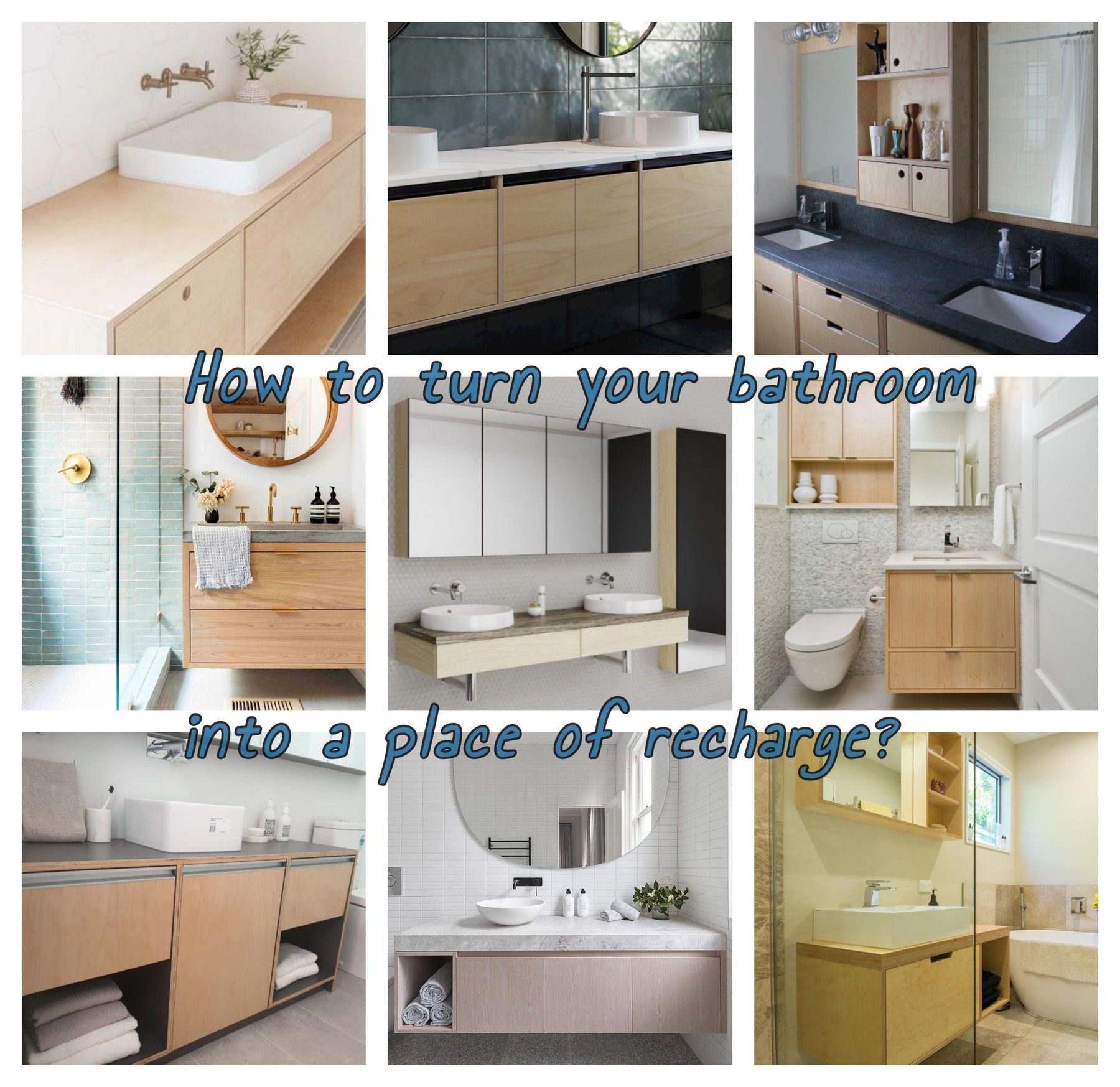 How to Use Plywood and Transform Your Bathroom
Ply Online helps to give your bathroom a budget-friendly makeover. 
There are many ways to put more comfort and chic into your bathroom and powder room. Some stylish bath accessories, fresh and cozy towels, refreshing bath foam, and more additions will create a lovely private oasis for your relaxation. 
Natural wood or plywood vanity turns any bathroom into a real zen space. These natural materials are able to recharge your energy.
At a time when stress levels are rising, adding some smoothing natural materials and a touch of greenery to the bathroom can elevate your mood and boost your bathroom look to a professionally designed level.
A combination of natural birch plywood and flowers, if even a couple of leaves, is unbeatable. 
You can find plenty of inspirational DIY and designer ideas online, Ply Online suggests making the right choice of materials. Cabinets have the most impact on a bathroom look. 
The days of simply picking out a medicine cabinet and being done with it are long over. There are some questions to be answered before you purchase anything.
For example, what style do you prefer, how you use your space, what is the budget, and what materials for cabinets do you want. The material that a bathroom cabinet is made from, will determine its durability and lifespan. 
Let's have a look at some of the most commonly used materials used in bathroom cabinets.
Solid wood. Those cabinets are incredibly expensive and while solid wood is a popular choice for bathroom cabinets, it is not the best choice. This is because even the best grade of timber will expand and contract with humidity changes in bathrooms. Over time, this expansion causes cracks and reduces the longevity of the cabinet.
MDF is cost-effective and looks great, consists of composite fibers and small pieces of wood joined together with a resin or wax. It is covered with veneer or painted for a finished look. Still, they are not that great in terms of quality and longevity.
PVC is very cost-effective, yet it looks attractive. It has a smooth surface and can be painted in any color. PVC offers good water resistance.
Plywood consists of multiple veneers of wood glued together to form layered sheets. offers good strength but can vary in quality and thickness. And it is cheaper than solid timber. Plywood will not expand and contract with humidity changes. Plywood covered with veneer is the best option for the bathroom.
Ply Online offers a huge variety of birch plywood suitable for your bathroom cabinets. 
Please note, even budget-friendly vanity, when made with fantasy and love, can make a statement and create a place of recharge.
Call us on 03 8522 1508 if you have any questions.